Our philosophy
At Mid America, we believe that building a relationship with you is even more important than the construction. Our commitment to fulfilling projects in a timely, cost-effective manner ensures that you are happy with what we provide.
Accountability & Transparency
Dedicated to communication throughout the entirety of each project
Safety
Our management protocol is tailored to have an emphasis on safety
Customer Service Focused
Driven to meeting your specific needs and creating the best possible experience
Expertise
Highly skilled teams that only deliver high quality work
Environmentally Friendly
We strive to be aware of our environment and achieve your goals for sustainability
RYAN CRAWFORD
Project Manager
TYLER CRAWFORD
Project Manager
TODD HINZPETER
Project Manager
NICOLAS NICOLACI
Project Manager
Todd Passman
Project Manager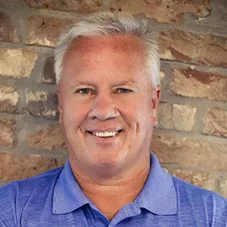 GREGG CRAWFORD
President & CEO
Bryan Breaud
President of Engineering & Senior Project Manager
JIM DAECH
Vice President & CFO
MARION CHARTRAND
Director of Operations
HANNAH NICOLACI
Accounting Manager
Corporate Office
107 N Main Street
Suite 3A
Columbia, IL  62236
Chicago
159 N Sangamon Street
Suite 233
Chicago, IL 60607
New Orleans
816 Bayou Road
Thibodaux, LA 70301
Dallas: Shops of Legacy
5717 Legacy Drive
Suite 2120
Plano, TX 75024
Phoenix
4343 Scottsdale Road
Suite 150
Scottsdale, AZ 85251
Are you a trade contractor hoping to partner
with a reliable and established company?